Gah nothing at all, probably because it's all link + i'm very inactive ahaha.
anyways, here is a recent piece of mine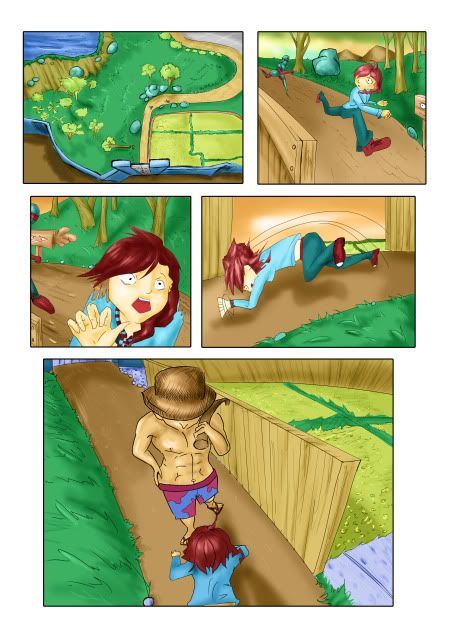 For more information and actual size of it, go to
http://ticocept.deviantart.com/#/d34gw3x
My own critics on it;
- Her face changed from panel 2 to 3.
- The foot on panel 2 is off angle
- The fence is very small on the last panel
- The bird eye view in panel 1 didn't show the gate opening for the male character (no it's Not LUFFY from one piece
)
- I didn't draw in his home for his farm... LOLLLOL
- Some panels, characters are missing shadows.
Anymore critics or comments are welcome!