Hi!!!!!! Thank you to anyone actually taking time to read this
Okay, so here's kind of the main idea:
Genre: fantasy, shojo
Synopsis: djinn run across a girl who for some reason can withstand their touch, which should burn any normal human, but she is being protected by an arch angel (kind of angels vs. demons idea)
Characters:
Main:
Rose Foster - average american girl, except she isn't burned by the touch of a djinn, and she has an angel watching over her
Ahzur - angel who protects Rose Foster
Sunfire - djinn who becomes obsessed with trying to figure out Rose's secret while on a trip to the surface with his cousin
Seaflame - the younger cousin of Sunfire, who ends up getting pulled into the mess because her cousin screws up her visit to the surface
I'll think of some other characters later, but I haven't had to include them in the story yet, so I haven't bothered thinking about them much.
Okay, so I wanted to wait until I had the first chapter, but I take a long time and I wanted to make sure I was doing these okay. So, without further ado, here are the first 10 pages of Open Flame: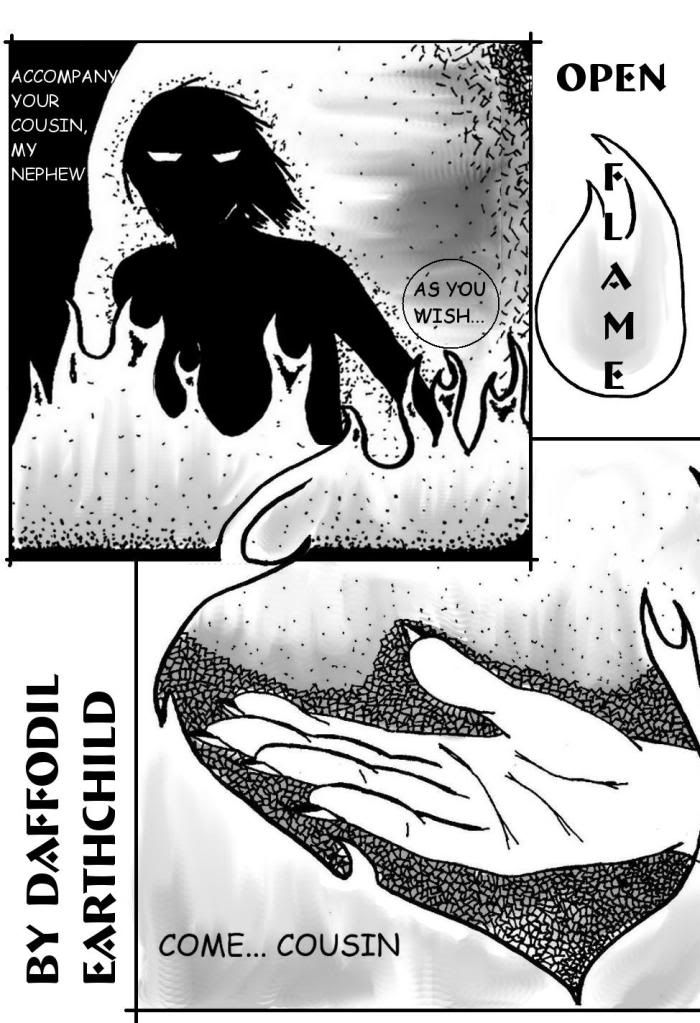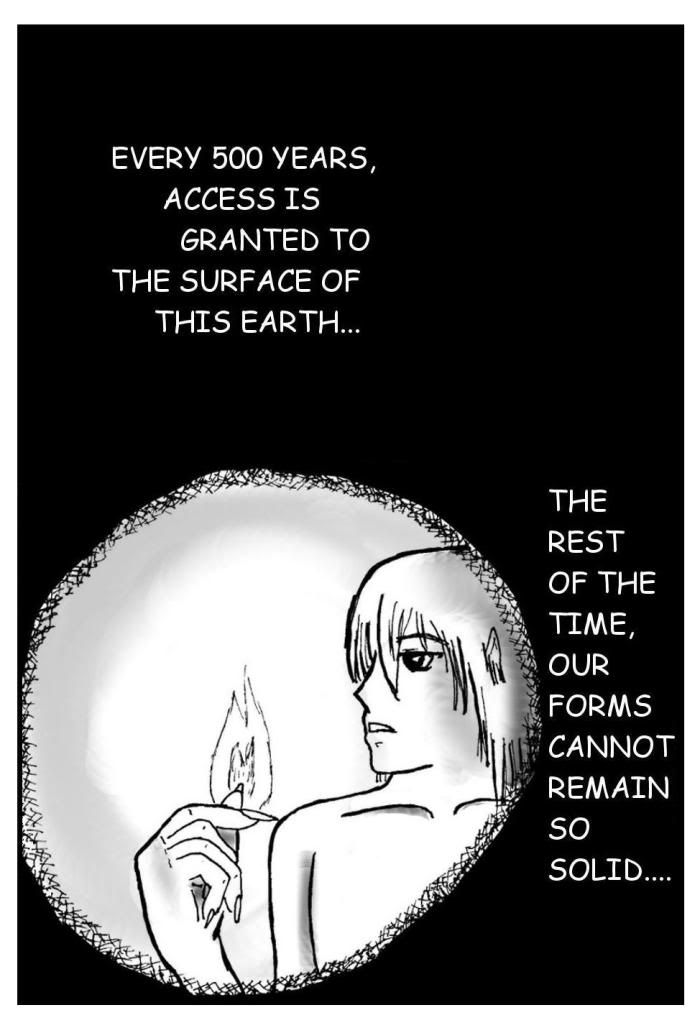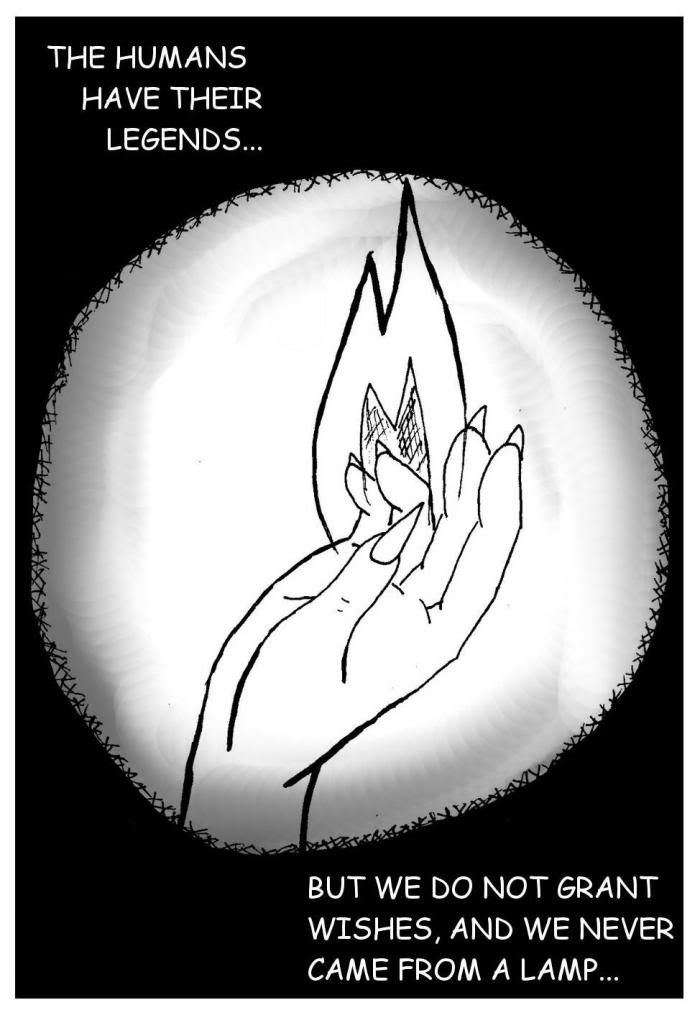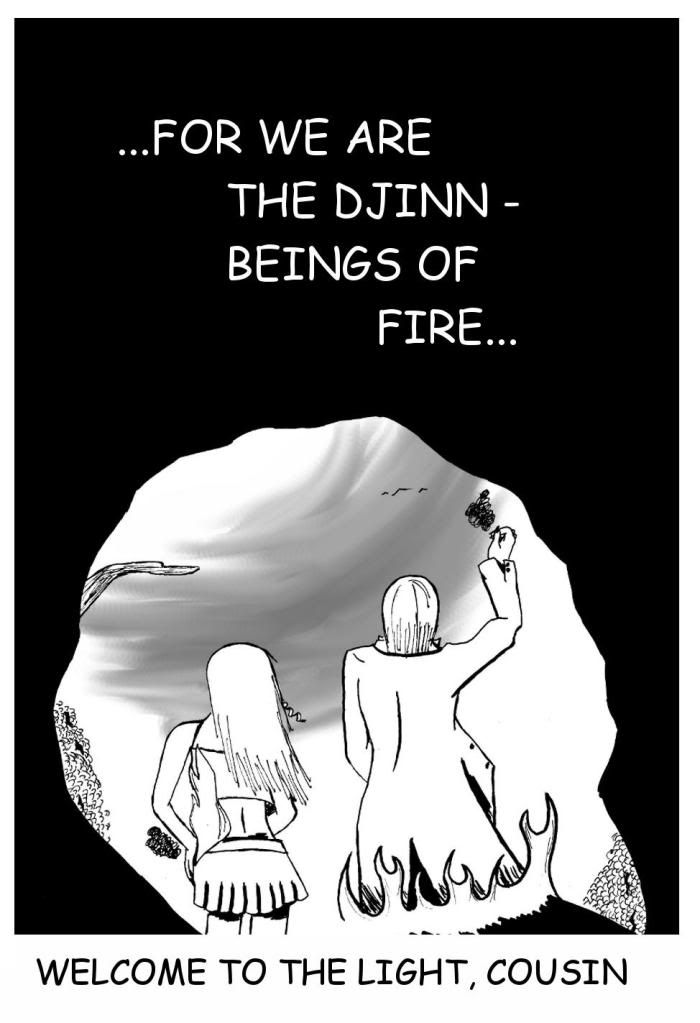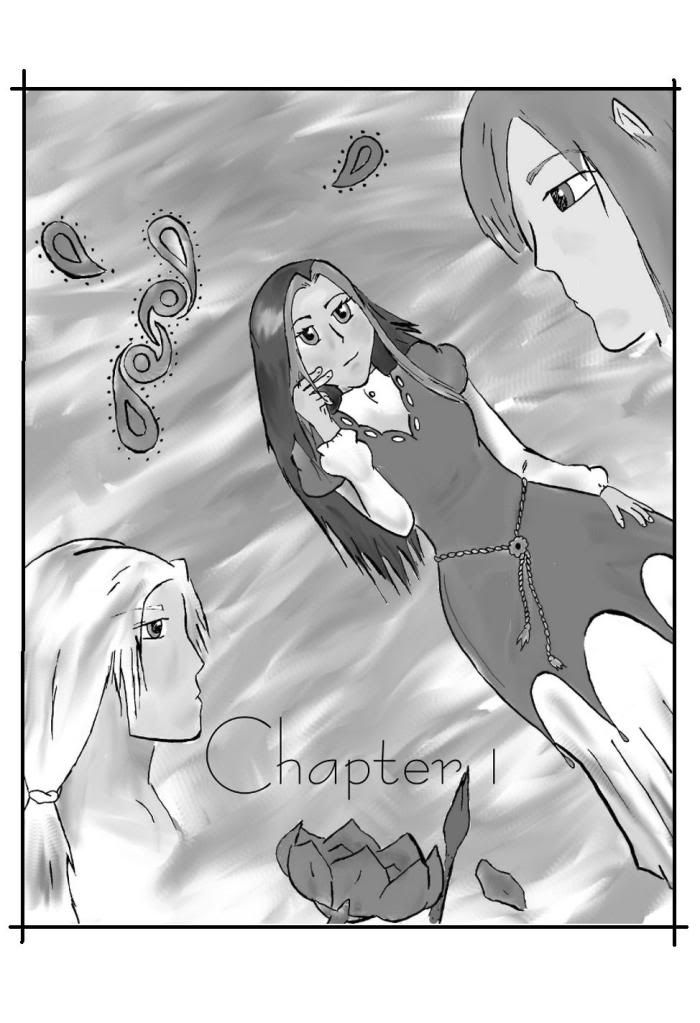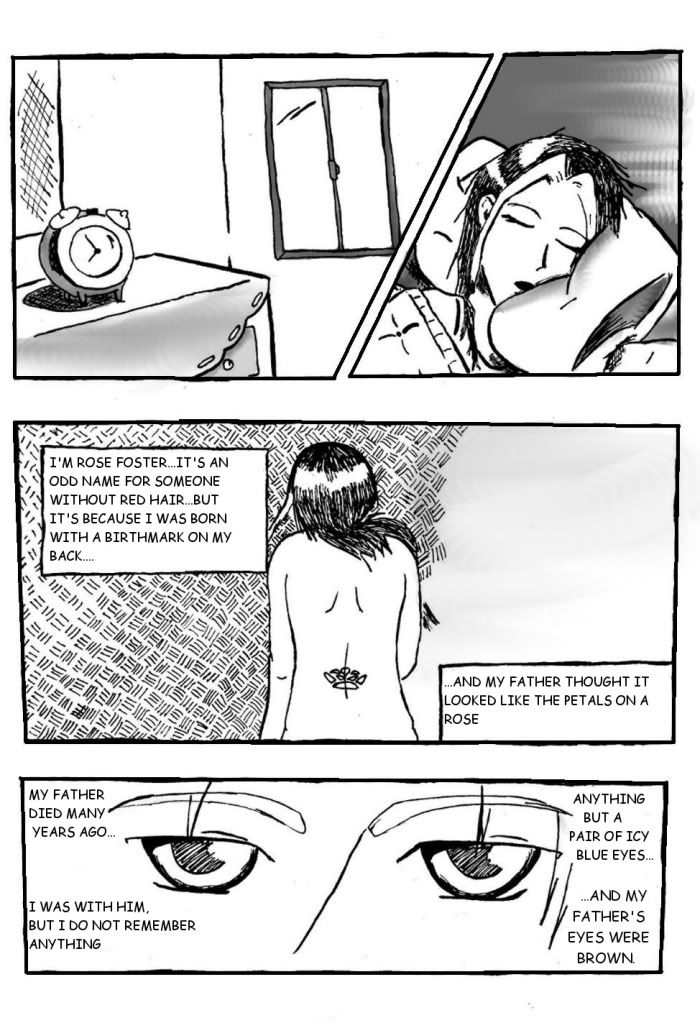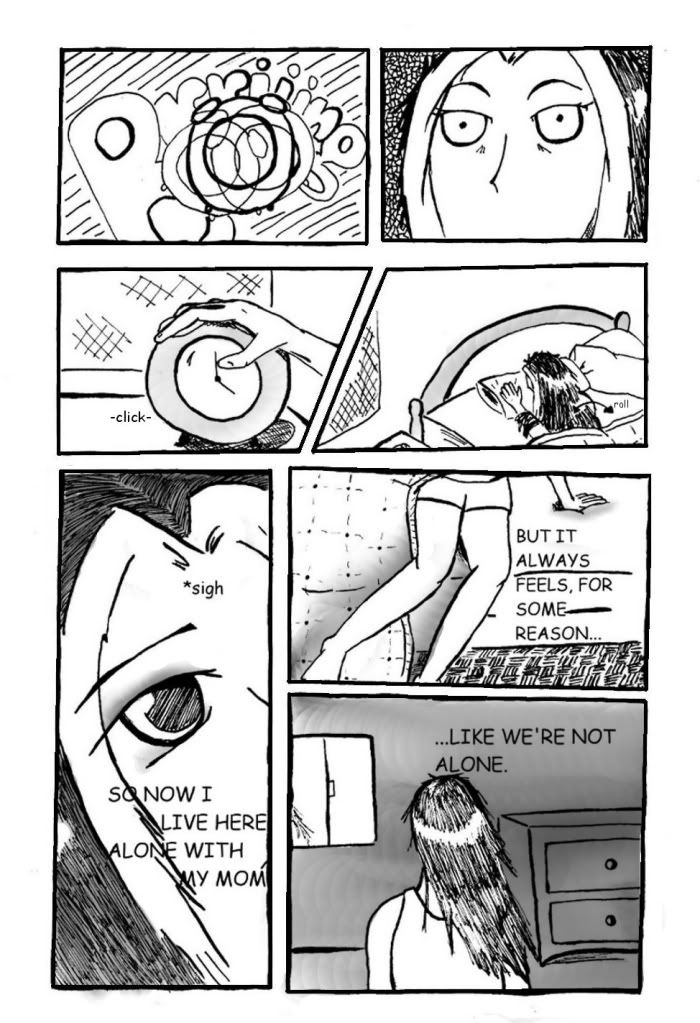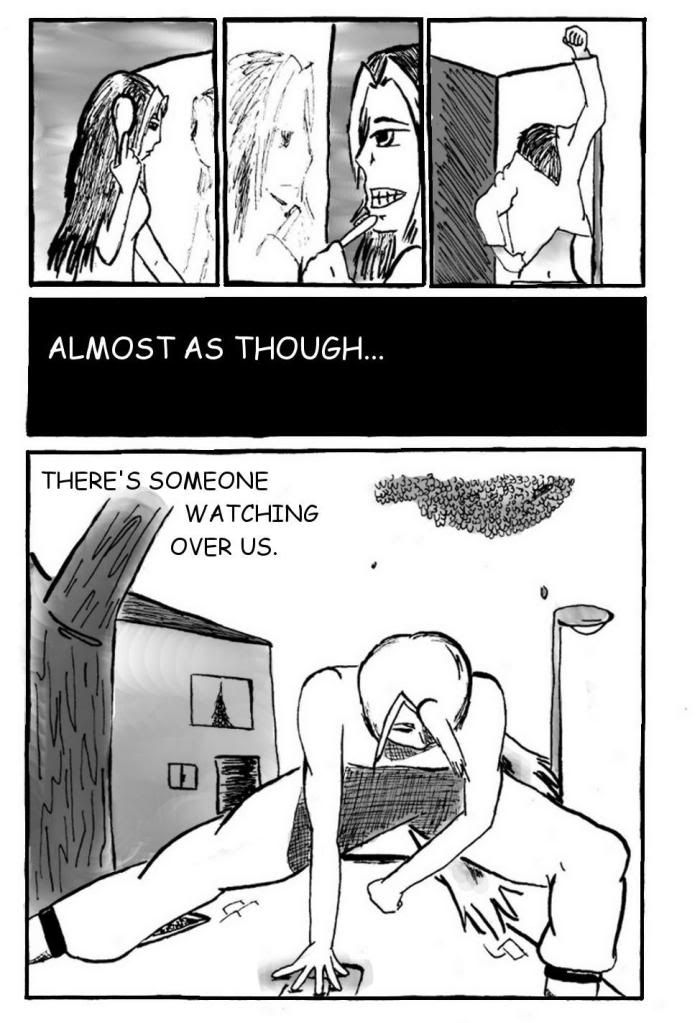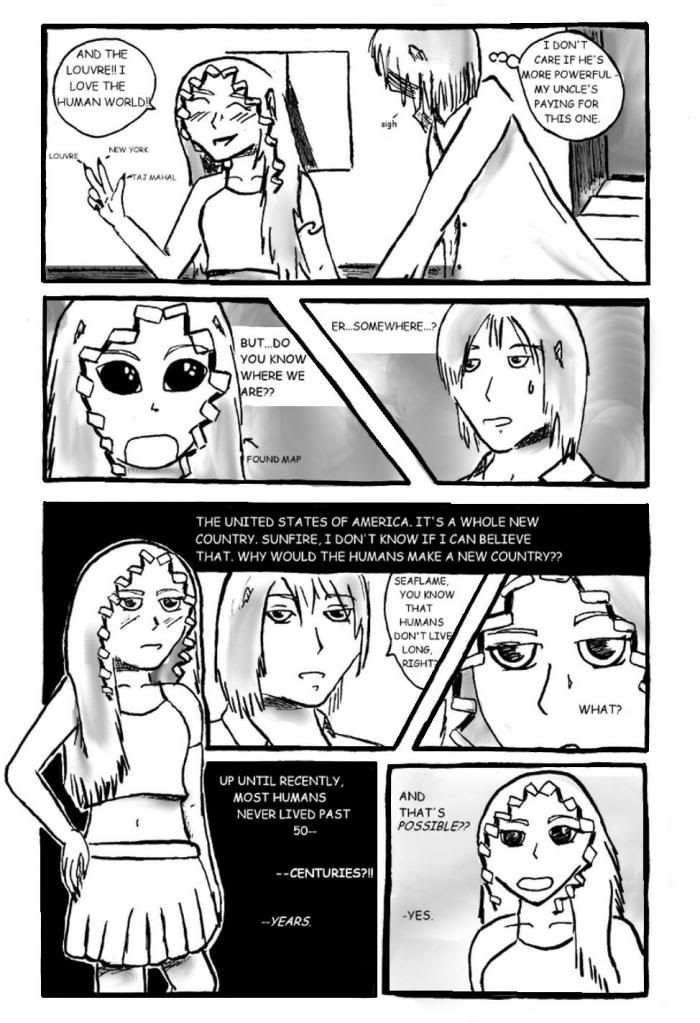 Since I've never tried drawing this style before, I'd really like to see what people think of how I'm doing it. Advice would be loved! Also, of course, you can comment on the storyline too. Please just tell me whatever you think!