Sinister
By nyarlathotep
Description: (spoiler-free:) Gray, a young man who feels no emotions, seeks to uncover the reasons behind it and the cause of his mother's murder by the hands of his father.
At the writing of this post, it is 29 pages long. Rather than posting all of the back-pages here, I've decided just to upload it on DrunkDuck. Link below!
Sinister on DrunkDuck
(Link goes to first page)
Not a huge fan of their reader, but whatever, it beats scrolling down on a forum to some degree.
Comments are very welcome, but I probably will not be going back and fixing things in previous pages, so I guess I'm more looking for things I can improve on rather than specific errors. Regardless, I'll gladly read whatever you've got to say.
On to new pages. 29!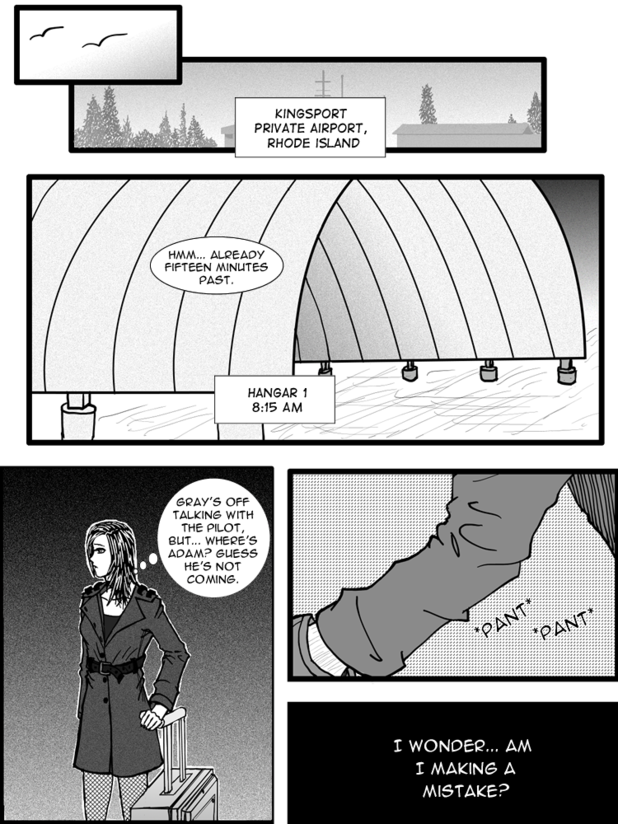 Middle panel is a bit of a copout -it's unlikely that many private airports are using military-style hangars, but... didn't find any good reference pictures immediately, so I fell back on makin' shit up.